OrthoGold 100 by Tissue Regeneration Technologies
Introducing the Orthogold 100 by Tissue Regeneration Technologies. The Orthogold 100 creates extracorporeal acoustic waves (Called "SoftWave" ) that affect only damaged or pathological tissue to trigger a healing response including increasing blood supply and creation of new blood vessels, reducing inflammation, recruiting and activating endogenous stem cells, and increasing range of motion, mobility and reduction in pain!
Learn more about how our Tissue Regeneration Technology - Orthogold 100 may be able to help you!
HAVE YOU STRUGGLED WITH ANY OF THESE CONDITIONS?
Neurologic / Autoimmune Diseases
Any Other Conditions That Stem Cell Injection Would Be Appropriate
we may be able to offer a new solution
We are devoted to being a resource for all adults suffering from a variety of inflammatory and degenerative conditions regain their quality of life.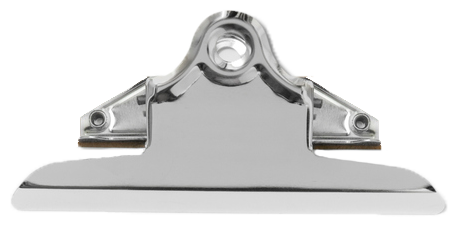 Benefits of SoftWave Technology
No drugs, no surgeries, and no needles

Decreased inflammation and swellings

Improved blood circulation, releasing VEGF

Stimulation of your own stem cell production and migration within 10 weeks

Improvement in exosome circulation

Help with wound healing; has an anti-microbial effect

Improved mitochondrial function
Angiogenesis or neo-vascularization

Improvement of ejection fraction rates in cardio tissue after infarction or heart attack

Improved sexual health for both men and women

Restoration in range of motion and decrease in PAIN!

Accelerated healing in non-healing fractures in lower extremities
THERE MAY BE HOPE FOR YOU
From Tissue Regeneration Technologies Website
TRT's OrthoGold
TRT's OrthoGold unit is patented and FDA 510(k) cleared. OrthoGold creates unfocused acoustic waves, known as SoftWaves®, which produce both positive and negative (Tensile) forces on cells. Our probe generates waves that affect cells within a two-inch diameter. Though all of the cells in this target area are exposed, only pathologic tissue reacts, which means that when these waves contact healthy tissue there is no effect, but when it contacts damaged or injured tissues the tissue reacts and the patient feels it and can identify where the injury is located.
Cells are used to being exposed to many forces, however, the combination of simultaneous positive and negative forces puts shearing forces on the cell membrane. The shearing forces momentarily make the membranes permeable while still keeping the cell intact. During this duration of permeability, certain proteins and, more importantly, small pieces of RNA are ejected from the cell into the surrounding tissue. These reactions recruit and activate our body's own endogenous stem cells for tissue repair.
Neighboring cells sense this RNA release via cellular receptors known as toll-like receptor 3 (TLR3). These receptors are activated by RNA pieces released when nearby cells are damaged or die. SoftWave® treatment, however, triggers TLR3 without damaging cells but rather by just making cells' membranes temporarily permeable. SoftWaves fool the body into thinking an injury has occurred, and we initiate the natural biologic process of repair. These reactions recruit and activate our body's own endogenous stem cells for tissue repair.
Four to eight weeks after patients' first SoftWave® treatment, we see up to a 400% increase in blood vessels (small, medium, and large). We also see a corresponding increase in permanent blood supply, which helps in fighting infections. Immediately following treatment, there is a reduction in pain, swelling, and inflammation.